TRAIL OF PIGS released!
A brutal pig hunt, for Ludum Dare 48.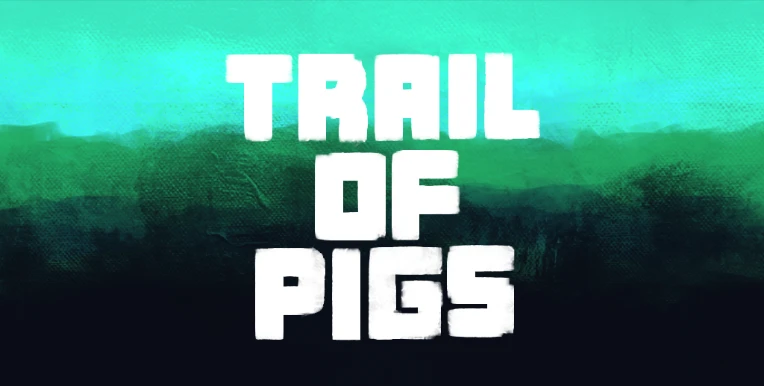 ---
HERE for the DOWNLOAD PAGE
---
This game is about caring for someone on a world that doesn't care. Stealth around, steal, avoid making noise, or kill them all and watch them cry. Your choice.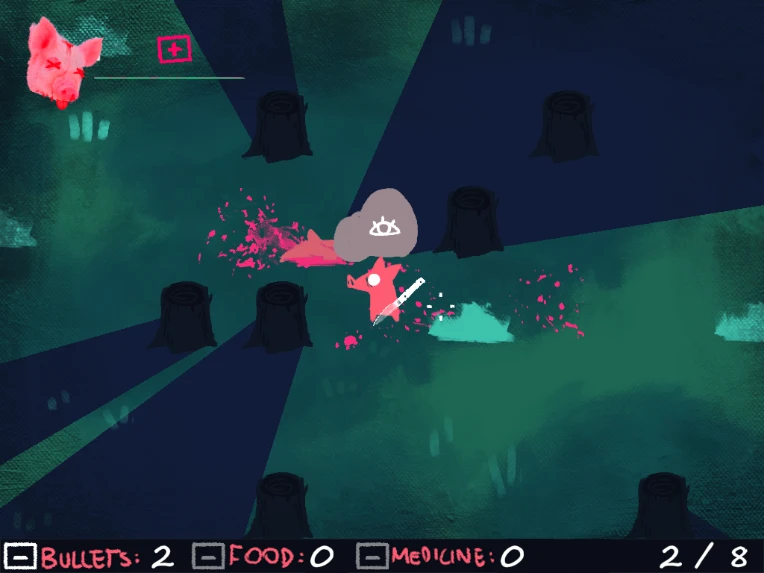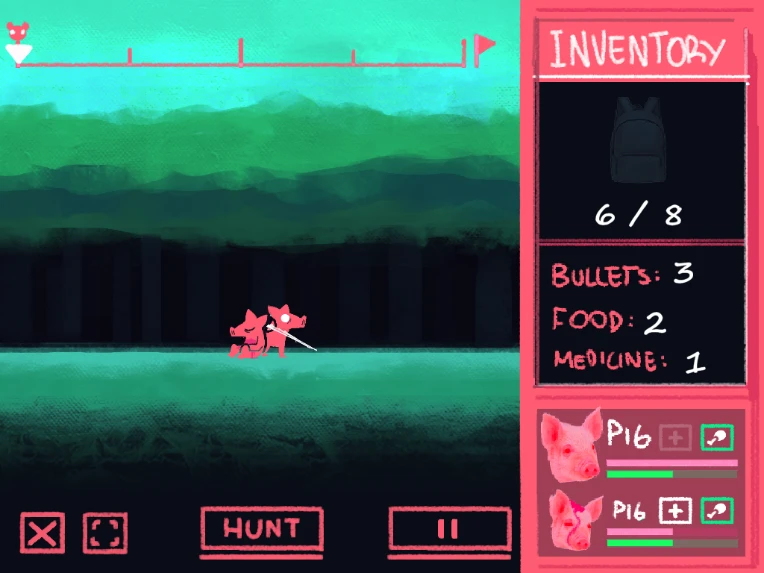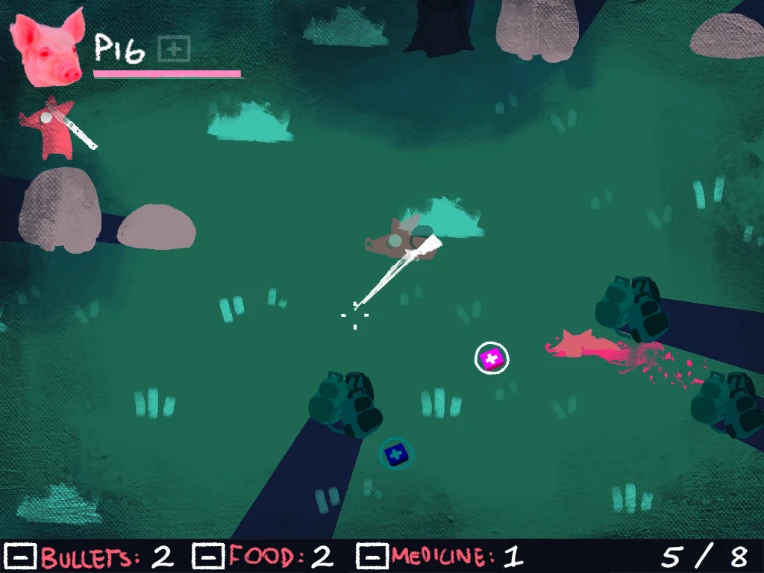 Controls on the itch page!
I'll port it as soon as i iron out some bugs that are in the HTML5 version. The Itch one is fine, though!
I'm extremely proud of this one. It combines my recent watching of The Road and my love for stalker games and surreal artstyles.
Hope you like it! I love it, it's brutal.
Now, go kill some pigs!